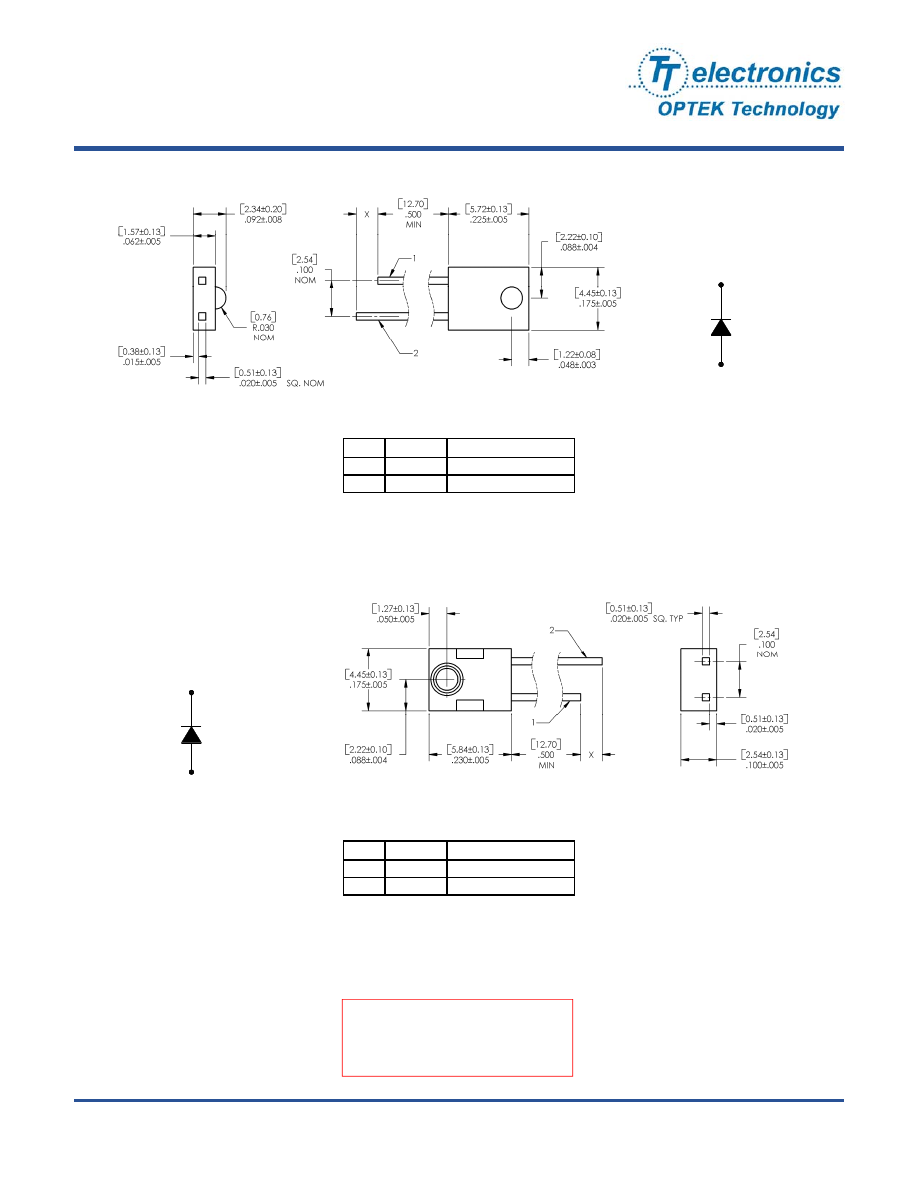 OPTEK reserves the right to make changes at any time in order to improve design and to supply the best product possible. 
OPTEK Technology Inc. — 
1645 Wallace Drive, Carrollton, Texas 75006 
Phone: (972) 323-2200 or (800) 341-4747 
   FAX: (972) 323-2396   [email protected]   www.optekinc.com 
Issue A      04/2012 
Page 2 of 5 
Plastic Infrared Emitting Diode 
OP140, OP145 Series 
OP145 (A, B, C, D) 
OP140 (A, B, C, D)
2 
1 
2 
1 
CONTAINS POLYSULFONE 
To avoid stress cracking, we suggest using 
ND Industries' Vibra-Tite for thread-locking. 
Vibra-Tite 
evaporates fast without causing structural 
failure in OPTEK'S molded plastics. 
Pin # 
LED 
1 Cathode 
2 Anode 
Sensor 
Emitter/Anode 
Collector/Cathode 
Pin # 
LED 
1 Cathode 
2 Anode 
Sensor 
Emitter/Anode 
Collector/Cathode 
INCHES
[MILLIMETERS]
DIMENSIONS ARE IN: 
INCHES
[MILLIMETERS]
DIMENSIONS ARE IN: