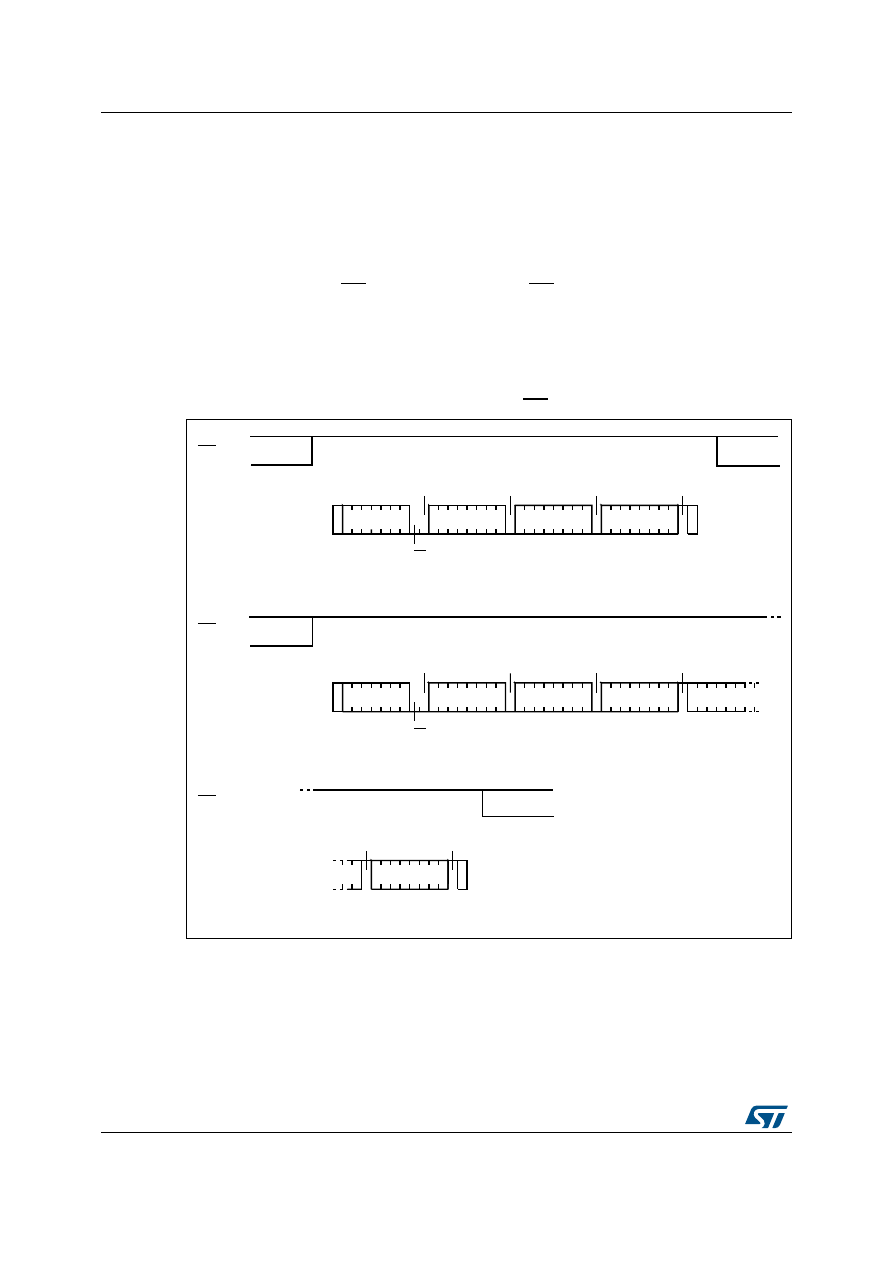 Instructions
M24256-BW M24256-BR M24256-BF M24256-DR M24256-DF
16/39
DocID6757 Rev 32
5.1.2 Page 
Write
The Page Write mode allows up to 64 bytes to be written in a single Write cycle, provided 
that they are all located in the same page in the memory: that is, the most significant 
memory address bits, A15/A6, are the same. If more bytes are sent than will fit up to the end 
of the page, a "roll-over" occurs, i.e. the bytes exceeding the page end are written on the 
same page, from location 0.
The bus master sends from 1 to 64 bytes of data, each of which is acknowledged by the 
device if Write Control (WC) is low. If Write Control (WC) is high, the contents of the 
addressed memory location are not modified, and each data byte is followed by a NoAck, as 
shown in 
Figure 8
. After each transferred byte, the internal page address counter is 
incremented.
The transfer is terminated by the bus master generating a Stop condition.
Figure 8. Write mode sequences with WC = 1 (data write inhibited)
3TOP
3TAR
T
"YTE
$EV
"YTE
"YTE
$ATA
7#
3TAR
T
0AGE
$EV
"YTE
"YTE
$ATA
7#
$ATA
!)D
0AGE
7#
3TOP
$ATA
!#+
!#+
!#+
./
27
!#+
!#+
!#+
./
27
./
./