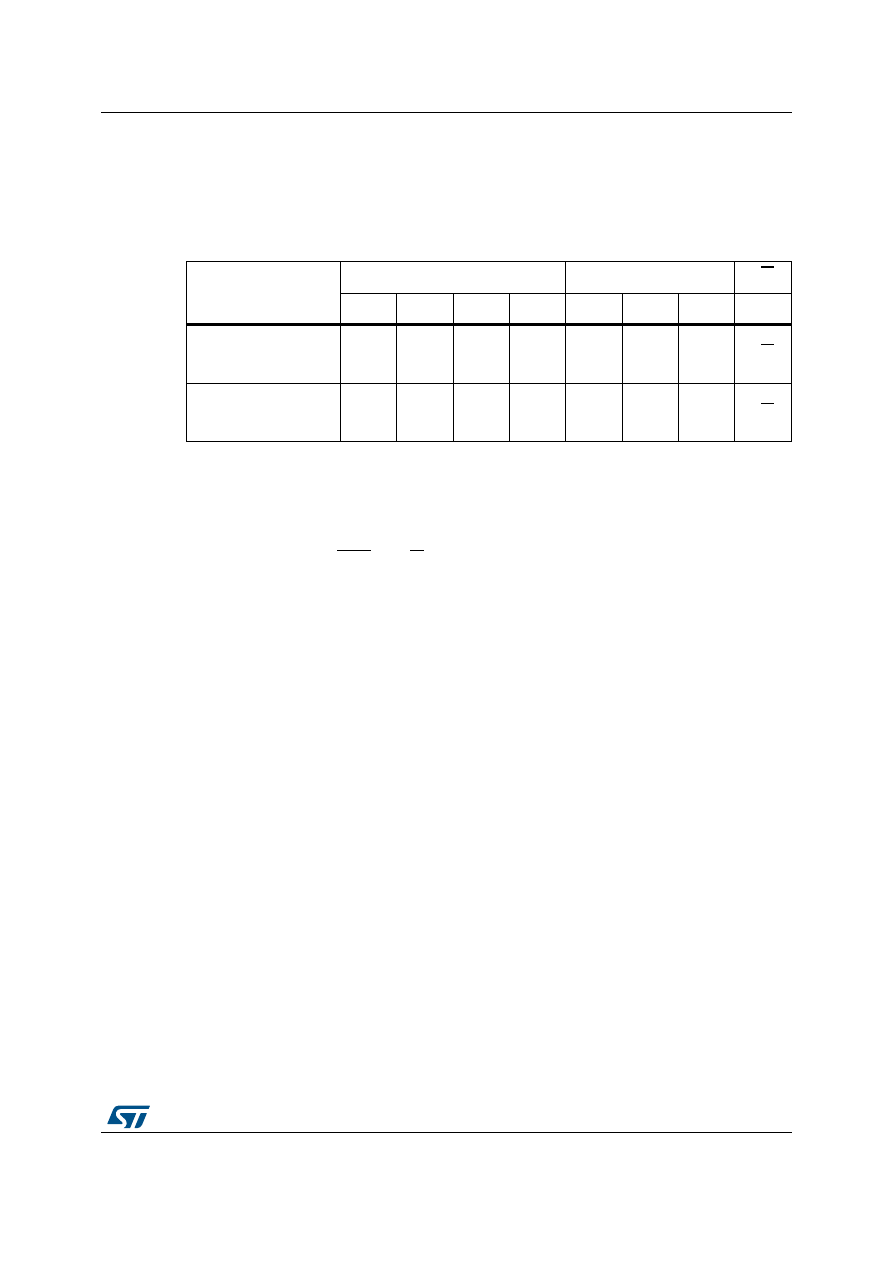 DocID6757 Rev 32
13/39
M24256-BW M24256-BR M24256-BF M24256-DR M24256-DF
Device operation
38
4.5 Device 
addressing
To start communication between the bus master and the slave device, the bus master must 
initiate a Start condition. Following this, the bus master sends the device select code, shown 
in 
Table 2
 (on Serial Data (SDA), most significant bit first).
When the device select code is received, the device only responds if the Chip Enable 
Address is the same as the value on the Chip Enable (E2, E1, E0) inputs.
The 8
th
 bit is the Read/Write bit (RW). This bit is set to 1 for Read and 0 for Write operations.
If a match occurs on the device select code, the corresponding device gives an 
acknowledgment on Serial Data (SDA) during the 9
th
 bit time. If the device does not match 
the device select code, it deselects itself from the bus, and goes into Standby mode.
Table 2. Device select code
Device type identifier
(1)
1. The most significant bit, b7, is sent first.
Chip Enable address
(2)
2.  E0, E1 and E2 are compared with the value read on input pins E0, E1,and E2.
RW
b7
b6
b5
b4
b3
b2
b1
b0
Device select code 
when addressing the 
memory array
1
0
1
0
E2
E1
E0
RW
Device select code 
when accessing the 
Identification page
1
0
1
1
E2
E1
E0
RW