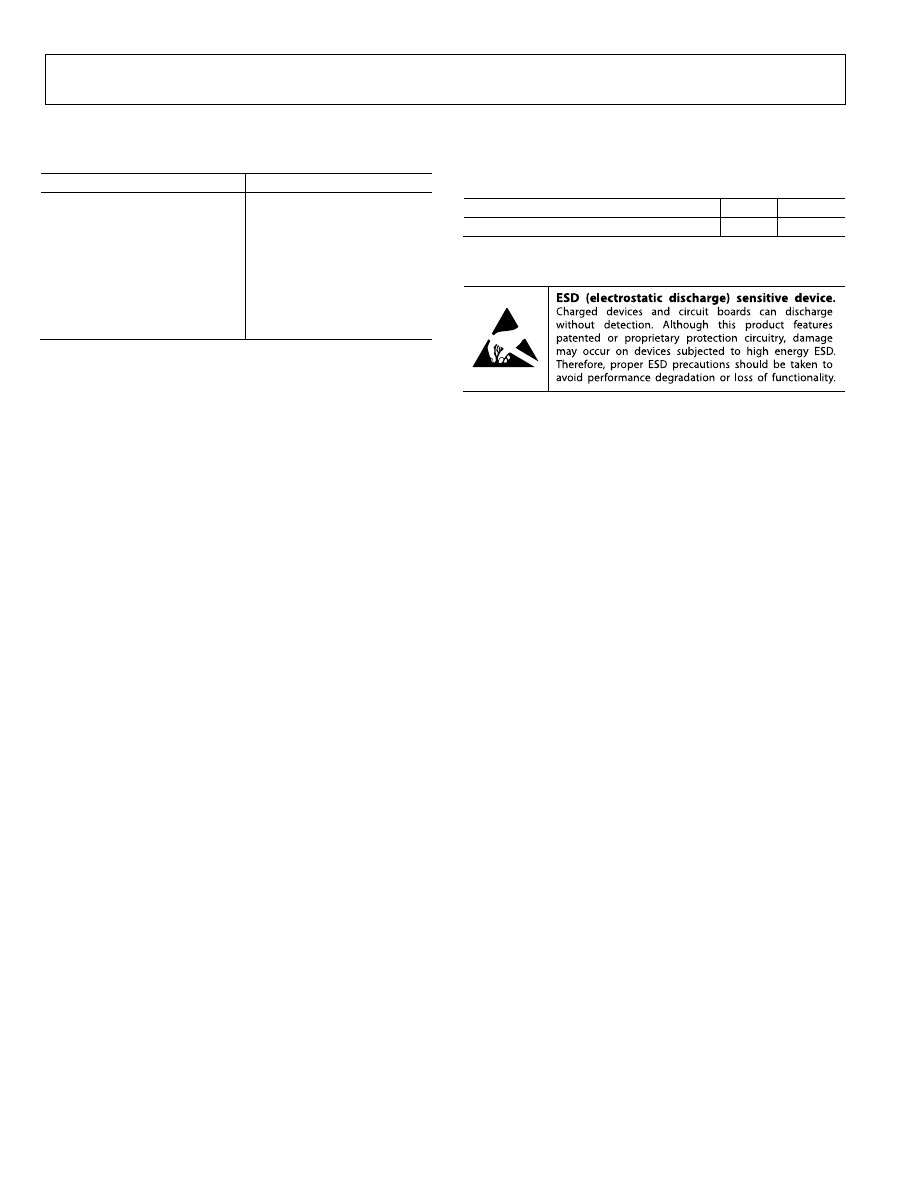 ADCMP392 
Data Sheet 
ABSOLUTE MAXIMUM RATINGS 
Table 2.  
Parameter 
Rating 
VCC Pin 
−0.3 V to +6 V 
All INx+ and INx− Pins 
−0.3 V to +6 V 
All OUTx Pins 
−0.3 V to +6 V 
OUTx Pins Sink Current (I
SINK
) 
10 mA 
Storage Temperature Range 
−65°C to +150°C 
Operating Temperature Range 
−40°C to +125°C 
Lead Temperature (10 sec) 
300°C 
Junction Temperature 
150°C 
Stresses at or above those listed under Absolute Maximum 
Ratings may cause permanent damage to the product. This is a 
stress rating only; functional operation of the product at these 
or any other conditions above those indicated in the operational 
section of this specification is not implied. Operation beyond 
the maximum operating conditions for extended periods may 
affect product reliability. 
THERMAL RESISTANCE 
Table 3. Thermal Resistance 
Package Type 
θ
JA
Unit 
8-Lead Narrow-Body SOIC 
121 
°C/W 
ESD CAUTION 
Rev. 0 | Page 4 of 15