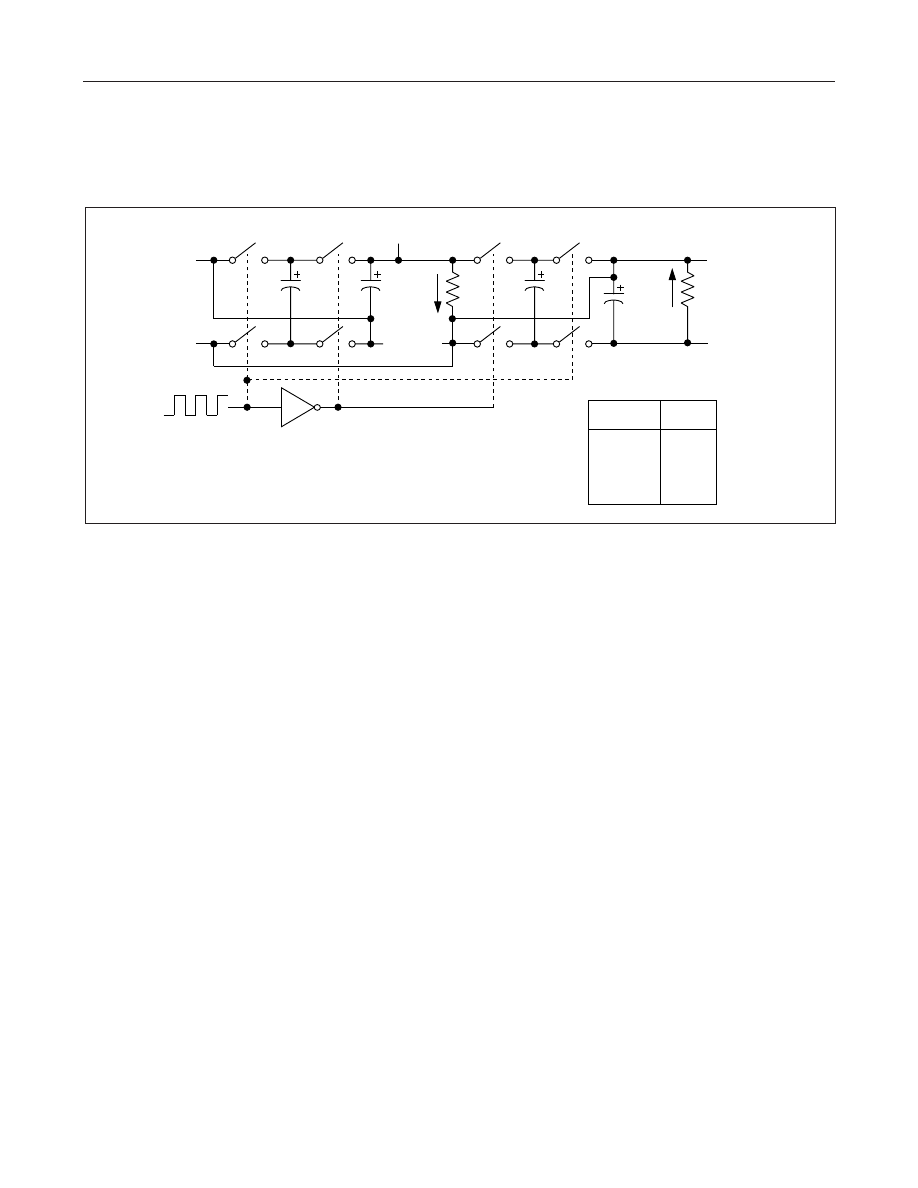 Maxim Integrated  |  10
www.maximintegrated.com
MAX202E–MAX213E,
MAX232E/MAX241E
±15kV ESD-Protected, 
5V RS-232 Transceivers 
When in low-power shutdown mode, the MAX205E/
MAX206E/MAX211E/MAX213E/MAX241E driver outputs
are turned off and draw only leakage currents—even if
they are back-driven with voltages between 0V and
12V. Below -0.5V in shutdown, the transmitter output is
diode-clamped to ground with a 1kΩ series imped-
ance.
RS-232 Receivers
The receivers convert the RS-232 signals to CMOS-logic
output levels. The guaranteed 0.8V and 2.4V receiver
input thresholds are significantly tighter than the ±3V
thresholds required by the EIA/TIA-232E specification.
This allows the receiver inputs to respond to TTL/CMOS-
logic levels, as well as RS-232 levels.
The guaranteed 0.8V input low threshold ensures that
receivers shorted to ground have a logic 1 output. The
5kΩ input resistance to ground ensures that a receiver
with its input left open will also have a logic 1 output. 
Receiver inputs have approximately 0.5V hysteresis.
This provides clean output transitions, even with slow
rise/fall-time signals with moderate amounts of noise
and ringing.
In shutdown, the MAX213E's R4 and R5 receivers have
no hysteresis.
Shutdown and Enable Control
(MAX205E/MAX206E/MAX211E/
MAX213E/MAX241E)
In shutdown mode, the charge pumps are turned off,
V+ is pulled down to V
CC
, V- is pulled to ground, and
the transmitter outputs are disabled. This reduces sup-
ply current typically to 1µA (15µA for the MAX213E).
The time required to exit shutdown is under 1ms, as
shown in Figure 5.
Receivers
All MAX213E receivers, except R4 and R5, are put into
a high-impedance state in shutdown mode (see Tables
1a and 1b). The MAX213E's R4 and R5 receivers still
function in shutdown mode. These two awake-in-shut-
down receivers can monitor external activity while main-
taining minimal power consumption.
The enable control is used to put the receiver outputs into
a high-impedance state, to allow wire-OR connection of
two EIA/TIA-232E ports (or ports of different types) at the
UART. It has no effect on the RS-232 drivers or the
charge pumps.
Note:  The enable control pin is active low for the
MAX211E/MAX241E (
EN), but is active high for the
MAX213E (EN). The shutdown control pin is active high
C1-
I
L
-
R
L
-
V+
S1
V -
f
CLK
S2
S5
S6
C1
C3
C2
I
L
 +
R
L
 +
S3
S4
S7
S8
C4
C1+
GND
GND
V
CC
V
CC
C2-
C2+
PART
f
CLK
(kHz)
MAX202E
MAX211E/213E
MAX232E
MAX203E
230
MAX205E–208E
200
200
140
MAX241E
30
230
Figure 4.  Charge-Pump Diagram