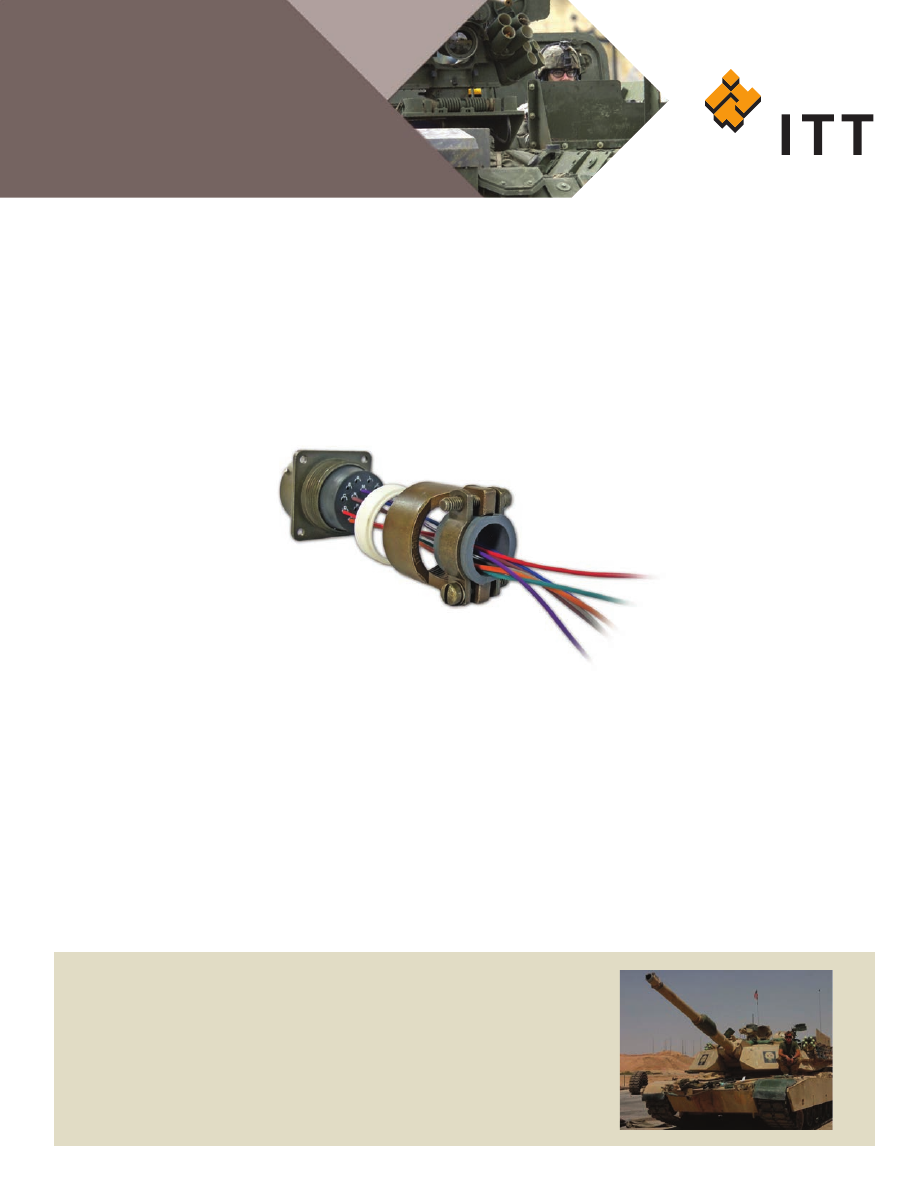 26482 Series Connector
With a proven history of engineering and manufacturing excellence spanning over 90 years,  ITT has delivered a
broad range of innovative product solutions that have and continue to enable our customers to meet their most
demanding design requirements.  ITT's design centers provide time proven high quality products and exceptional
service to customers through a global network of field application engineers, sales force and manufacturing 
facilities.
The KPT and KPSE product families meet the stringent Mil-C 26482 and VG 95328 performance and 
intermatability standards, and are ideally suited for a broad range of industrial and high performance 
applications.   A full range of accessories are available to meet a wide variety of specific applications.
Applications
• Ground Support Equipment
• Weapons Systems
• Communications Equipment
• Traffic Controls 
• Industrial Automation
• Process Controls
• Automotive
• Agricultural Equipment
• Mining Equipment
• Geophysical Exploration
MIL-DTL 26482 
Product Features 
•  Self-leveling 3-point bayonet coupling rated at 500 
mating cycles
•  Precise alignment utilizing five keyways
•  Multiple plating options support a broad range of 
applications including RoHS complaint
•  Full range of metric, PG and standard accessories 
•  Solder contact configurations provide 30 PSI 
sealing
•  Available with crimp contact for quick field termination
Innovative Interconnect Benefits
•  State-of-the-art manufacturing facilities providing 
enhanced customer service and reduced lead time
•  Designed to meet demanding market performance 
and cost requirements
•  Bayonet coupling provides fast and reliable mating
•  Durable light weight aluminum alloy shells
•  Integrated backshell accommodates a wide variety of 
harnessing options and field termination applications
•  Features gold contacts for superior signal integrity 
and power performance