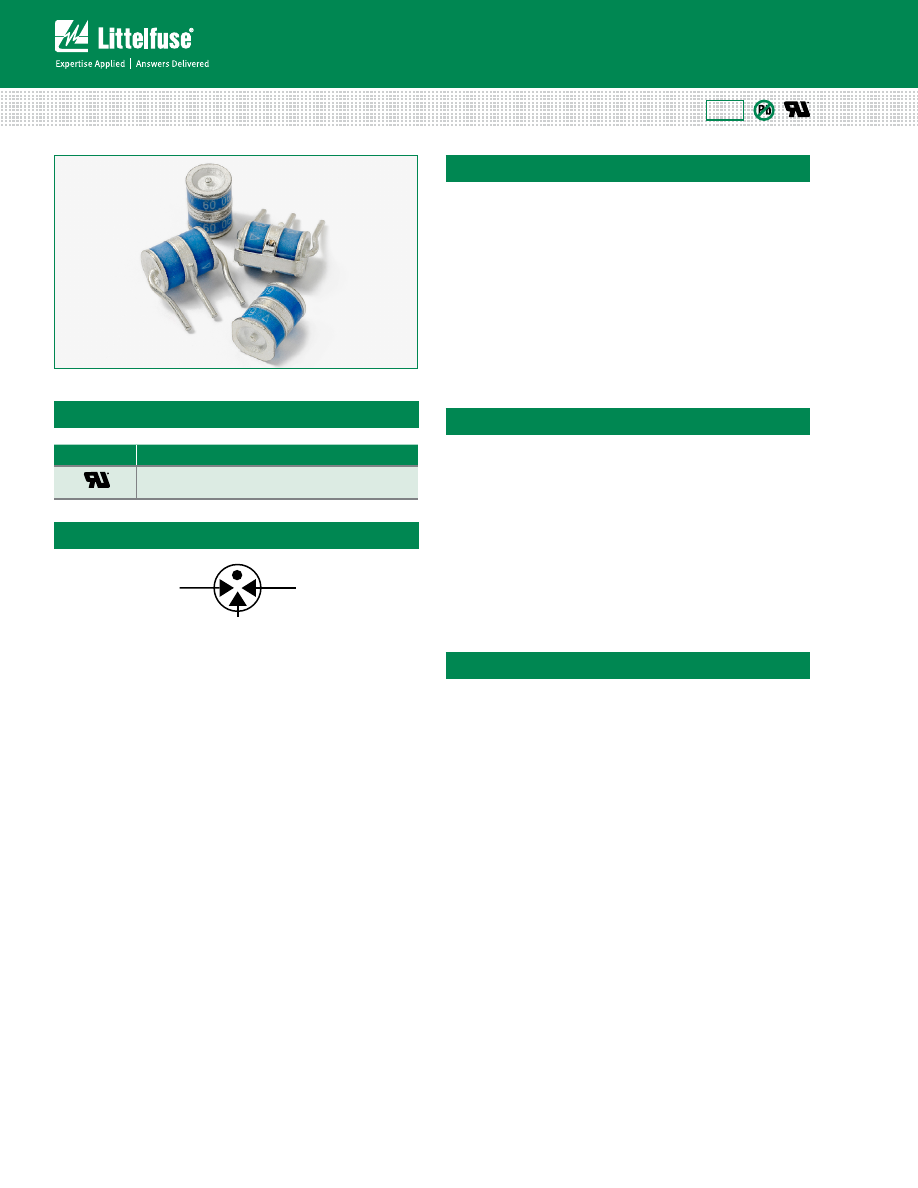 Gas Discharge Tube (GDT) Products
© 2014 Littelfuse, Inc.
Specifications are subject to change without notice. 
Revised: 01/08/14
SL1003A Series
Description
Features
• RoHS compliant
• Low insertion loss
• Surface mountable
• 5kA surge capability 
tested with 8/20/μs 
pulse as defined by IEC 
61000-4-5
• GHz working frequency
• Excellent response to 
fast rising transients
• Can be used to meet 
Telcordia GR1089 
without series 
resistance
• 10/700 6kV capability, 
as per ITU-Tk.21, 
enhanced test level
• 2000 Amp 2/10μs surge 
rating
Applications
• Broadband equipment
• ADSL equipment
• XDSL equipment
• Satellite and CATV 
equipment
• General telecom 
equipment
AGENCY
AGENCY FILE NUMBER
E128662
Agency Approvals
The SL1003A series has been especially developed 
for Broadband equipment. Special design features 
provide high levels of protection against fast rising 
transients in the 100V/μs to 1kV/μs range usually 
caused by lightning disturbances. 
These devices have ultra low capacitance 1.5pF and 
present insignificant signal losses up to 1.5GHz. 
These devices are extremely robust and are able to 
divert a 5000A pulse without destruction. For AC 
Power Cross of long duration, over-current protection 
is recommended.
3 Electrode GDT Graphical Symbol
SL1003A Series
RoHS