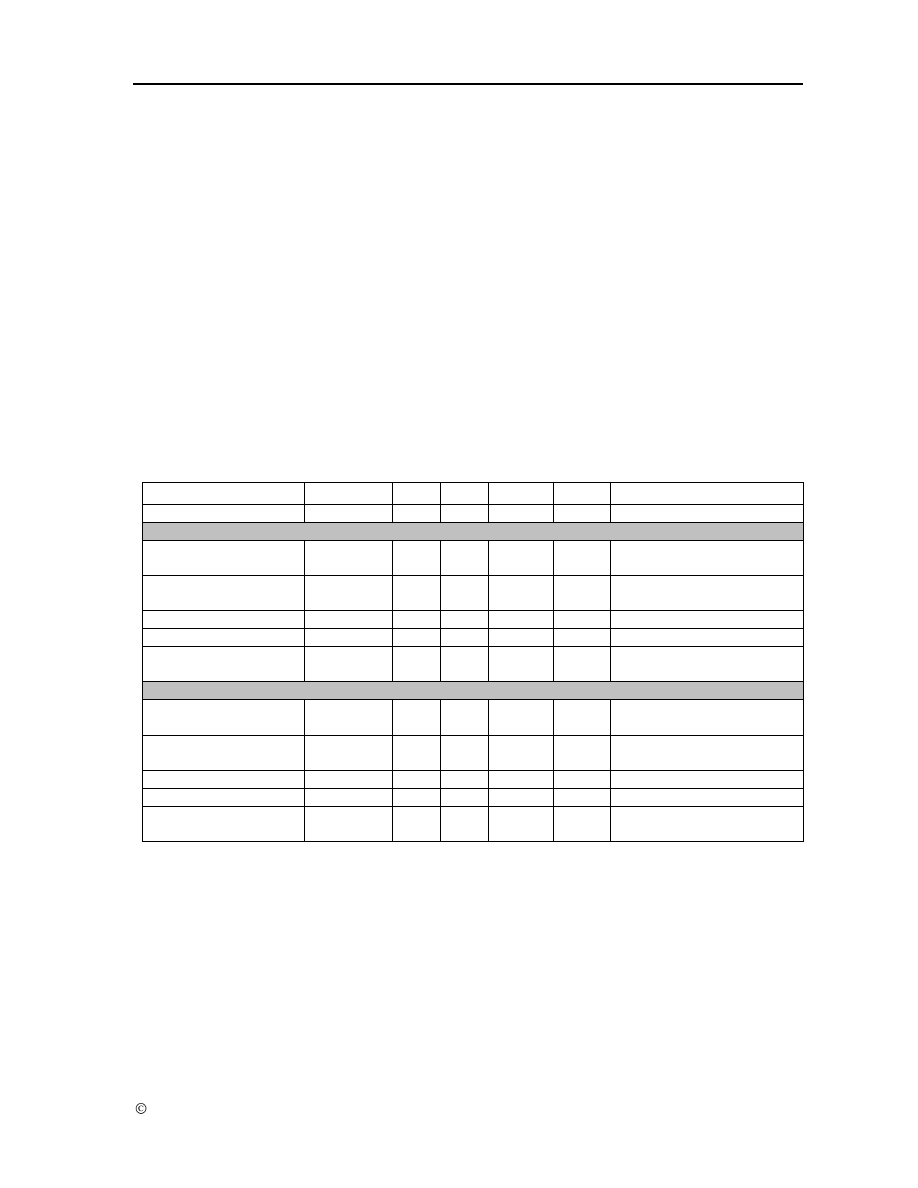 FWLF1634RLxx DWDM SFP Product Specification – August 2010 
F i n i s a r
 Finisar Corporation 
Page 8 
Rev D1, Aug.2010 
IX.  Serial Communication Protocol 
 
All  Finisar  SFPs  support  the  2-wire  serial  communication  protocol  to  provide  module  ID 
information as outlined in the SFP MSA
1
. These SFPs use an Atmel AT24C01A 128 byte 
E
2
PROM  with  an  address  of  A0h.    For  details  on  interfacing  with  the  E
2
PROM,  see  the 
Atmel data sheet titled "AT24C01A/02/04/08/16 2-Wire Serial CMOS E
2
PROM."
3
 
Finisar SFPs also support diagnostic features as described in Finisar Applications Note AN-
2030
4
  and SFF-8472
5
, "Digital Diagnostic Monitoring Interface for Optical Transceivers".  
A controller IC that monitors system parameters such as laser current, module temperature, 
transmitter power, and received power is accessible at address A2H.  In addition, Finisar's 
DWDM SFPs provide extended set of  ID information and diagnostic features as described 
in the DWDM SFP MSA
6
. 
I2C clock speed, digital diagnostic accuracy and digital diagnostic range can be found in the 
table below.  Values in the table represent the worst-case values over temperature, voltage, 
and life. 
 
Parameter 
Symbol 
Min  Typ 
Max 
Units  Notes/Conditions 
I
2
C Clock Speed 
0 
100,000 
Hz 
Bus can be driven blind 
Accuracy 
Transceiver Case 
Temperature 
DD
Temperature
-10 
+10 
°C 
Measured on the top-side of 
the module case 
Transceiver Supply 
Voltage 
DD
Voltage
-3 
+3 
% 
Tx Bias Current 
DD
Bias
-10 
+10 
% 
Tx Output Power 
DD
TxPower
-2 
+2 
dB 
Received Average 
Power 
DD
RxPower
-2 
+2 
dB 
Range 
Transceiver Case 
Temperature 
DD
Temperature
-40 
85 
°C 
Transceiver Supply 
Voltage 
DD
Voltage
3.0 
4.0 
V 
Tx Bias Current 
DD
Bias
0 
90 
mA 
Tx Output Power 
DD
TxPower
-5 
+10 
dBm 
Received Average 
Power 
DD
RxPower
-30 
-7 
dBm