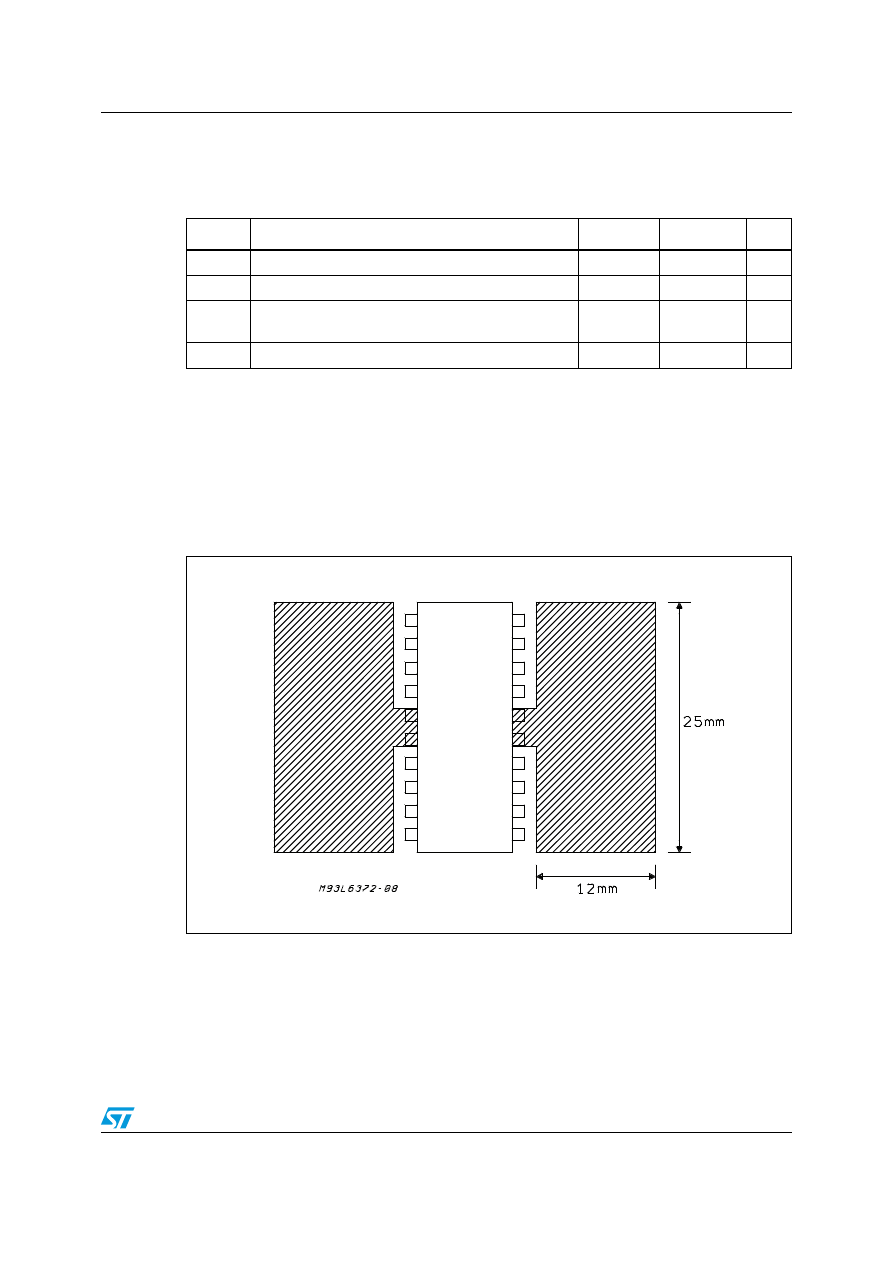 L6234
Thermal data
Doc ID 1107 Rev 10
5/16
3 Thermal 
data
Figure 3.
Printed Heatsink
Table 3.
Thermal data
Symbol Parameter DIP16+2+2 
PowerSO20 
Unit 
R
th j-pin
Thermal resistance, junction to pin 
12 
(1)
1.
The thermal resistance is referred to the thermal path from the dissipating region on the top surface of the 
silicon chip, to the points along the four central pins of the package, at a distance of 1.5 mm away from the 
stand-offs.
–
°C/W 
R
th j-amb1
Thermal resistance, junction to ambient 
40 
(2)
2.
If a dissipating surface, thick at least 35 mm, and with a surface similar or bigger than the one shown in 
Figure 3
, is created making use of the printed circuit. Such heatsinking surface is considered on the bottom 
side of an horizontal PCB (worst case).
–
°C/W 
R
th j-amb2
Thermal resistance, junction characteristics) to 
ambient 
50 
(3)
3.
If the power dissipating pins (the four central ones), as well as the others, have a minimum thermal 
connection with the external world (very thin strips only) so that the dissipation takes place through still air 
and through the PCB itself. It is the same situation of note 2, without any heatsinking surface created on 
purpose on the board.
–
°C/W 
R
th j-case
Thermal resistance junction-case 
–
1.5 °C/W 
!-V