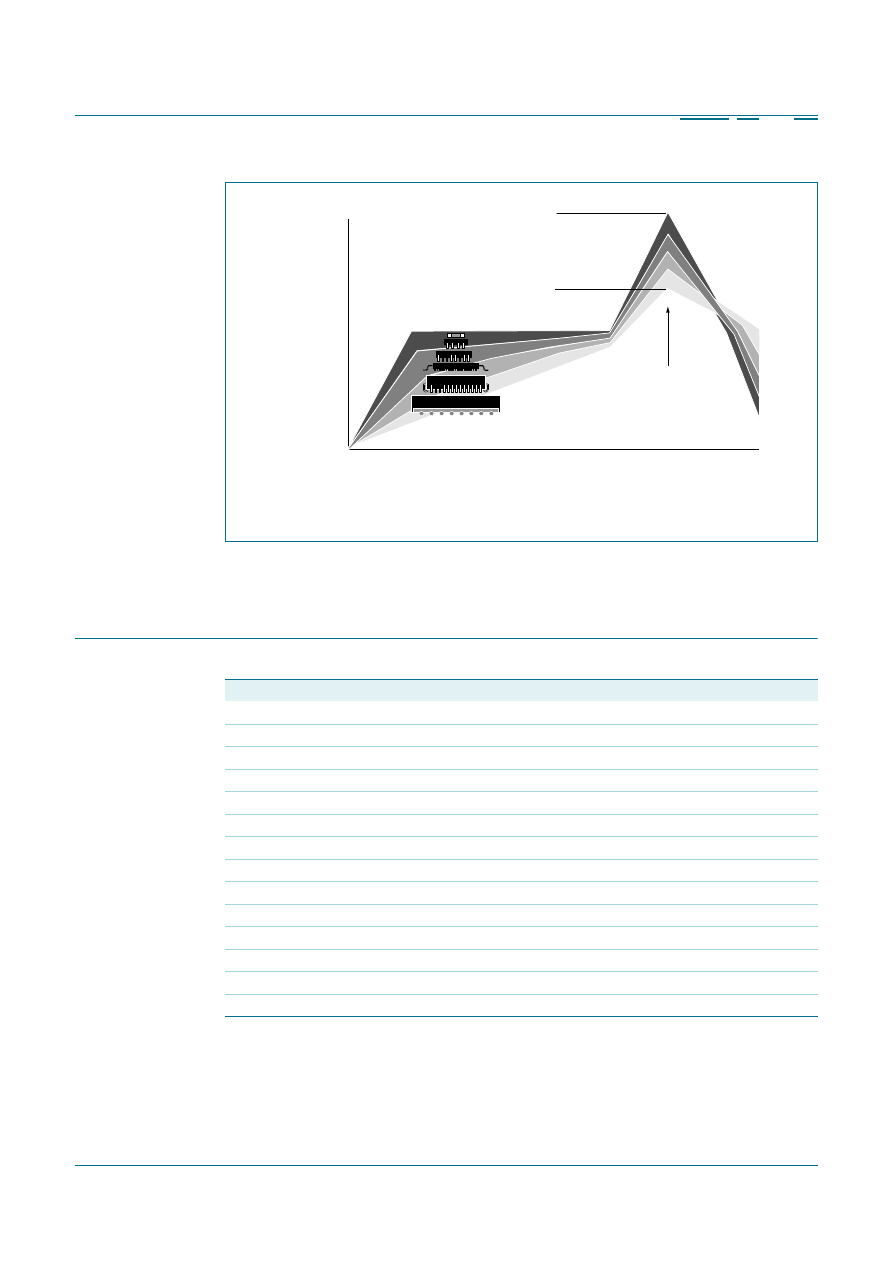 PCA9698
All information provided in this document is subject to legal disclaimers.
© NXP B.V. 2010. All rights reserved.
Product data sheet
Rev. 3 — 3 August 2010 
44 of 48
NXP Semiconductors
PCA9698
40-bit Fm+ I
2
C-bus advanced I/O port with RESET, OE and INT
For further information on temperature profiles, refer to Application Note AN10365 
"Surface mount reflow soldering description".
17. Abbreviations
MSL: Moisture Sensitivity Level
Fig 43. Temperature profiles for large and small components
001aac844
temperature
time
minimum peak temperature
= minimum soldering temperature
maximum peak temperature
= MSL limit, damage level
peak
 temperature
Table 18.
Abbreviations
Acronym
Description
CDM
Charged Device Model
DUT
Device Under Test
ESD
ElectroStatic Discharge
GPIO
General Purpose Input/Output
HBM
Human Body Model
I
2
C-bus
Inter-Integrated Circuit bus
LED
Light Emitting Diode
MM
Machine Model
PICMG
PCI Industrial Computer Manufacturers Group
PLC
Programmable Logic Controller
POR
Power-On Reset
PWM
Pulse Width Modulation
RAID
Redundant Array of Independent Discs
SMBus
System Management Bus