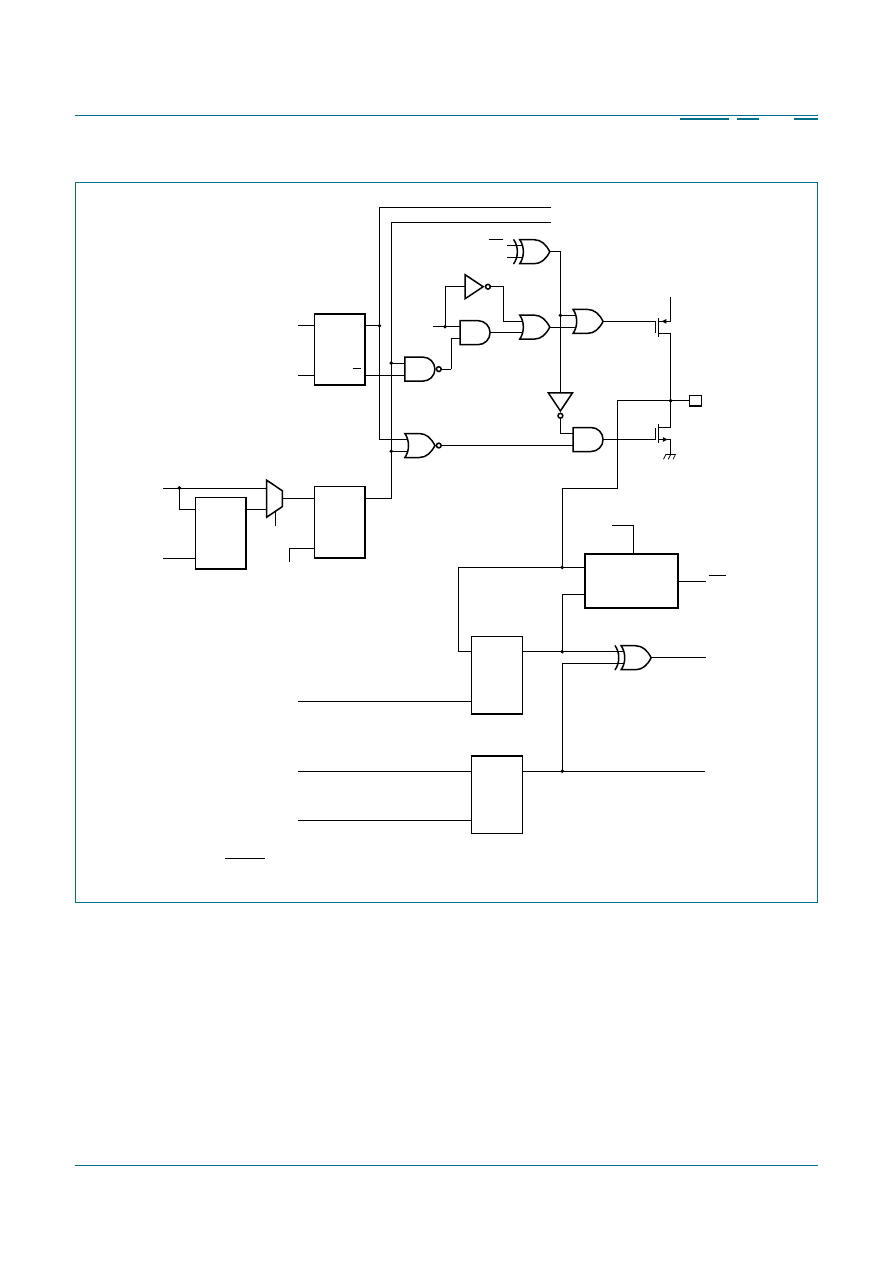 PCA9698
All information provided in this document is subject to legal disclaimers.
© NXP B.V. 2010. All rights reserved.
Product data sheet
Rev. 3 — 3 August 2010 
4 of 48
NXP Semiconductors
PCA9698
40-bit Fm+ I
2
C-bus advanced I/O port with RESET, OE and INT
On power-up or RESET, all registers return to default values.
Fig 2.
Simplified schematic of the I/Os (IO0_0 to IO4_7)
V
DD
IOx_y
I/O
configuration 
register
D
Q
CK
Q
data from
shift register
write configuration
pulse
output port 
register
D
Q
CK
polarity inversion
register
D
Q
CK
data from
shift register
write polarity
pulse
input port 
register
D
Q
CK
read pulse
input port 
register data
(Ix[y])
polarity inversion 
register data
(Px[y])
002aab936
FF
FF
FF
FF
STOP
pulse
OCH
D
Q
CK
data from
shift register
write pulse
FF
OE
OEPOL
configuration port register data (Cx[y])
output port register data (Ox[y])
INTERRUPT
MANAGEMENT
INT
Mx[y]
OUTx