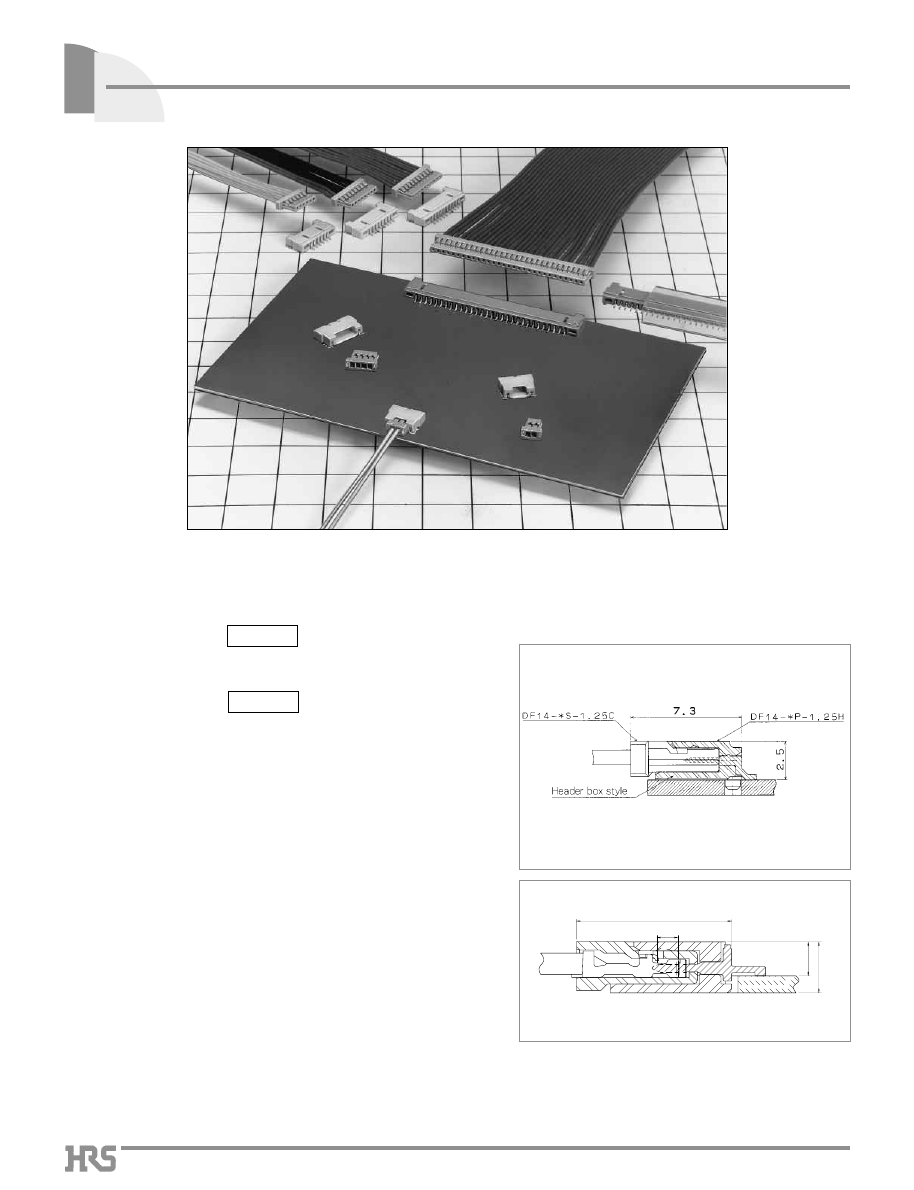 B234
1.25mm Pitch Super Low profile Crimping Connector
DF14 Series
■
Features
1. Super Low Profile
This is a connector special for right angle which has pursued a low
profile on the board.
Board mounting height: 
2.5mm
A signal can be fetched from the area where there is no board to
board space. (Refer to fig.1)
Offset type is available.
Board mounting height: 
1.6mm 
(Refer to fig.2)
2. Correspond to Automatic Mounting
The header has the vacuum mount face which enables the vacuum
absorption and the automatic mounting by the embossed tape
packaging.In addition, the tube packaging can be selected.
3. Four Wall Type Without Friction to Board by Socket
The header has the box structure to prevent from being twisted and
has the perfect mis-insertion prevention method. Moreover the
header has the wall on the board side and doesn't have any trouble
resulted from the friction to board by socket.
In addition, the metal fitting is attached to prevent the solder peel.
■
Applications
LCD, Note PC, Mobile Terminal Small business equipment, Video
camera
Board Mounting Figure
DF14(A)
(7.3)
(1)
(1.6)
(2.4)
Board Mounting Figure
fig.2
DF14H
fig.1
The product  information in this catalog is for reference only. Please request the  Engineering Drawing for the most current and accurate design  information.
All non-RoHS products  have been discontinued, or will be discontinued soon. Please check the  products status on the Hirose website RoHS search at www.hirose-connectors.com, or contact your  Hirose sales representative.